Harker Heights Property Management Services
Real estate investors trust Shine Residential Management with their exceptional homes. And you can join them as one of our happy clients.
We minimize the hassle of marketing  your property and managing your tenants. At the same time, we maximize your investment by maintaining your property through timely work.
Becoming one of our happy investors starts with getting a FREE rental analysis where we'll tell you the optimum rent you could earn each month. Just answer a few questions and we'll soon be helping you ensure your home's light shines bright.
We're with You at Every Step of the Way.
While other property management companies in Harker Heights struggle with communication issues, our company ensures that you understand everything. We're highly responsive to any of your questions and we provide you with regular reports that you can view at any time.
So, if you have a rental home in Bell County or Coryell County, you should avail yourself of our professional services. If your property is in the zip codes 76502, 76513, 76522, 76542, 76548 or 76571, we're more than happy to help you.
Quick Facts About Shine Residential Management
We're a family-owned and operated business operating in our local area, Harker Heights.

We know Central Texas well, because we live and work here.

Over

80% of our team members are licensed real estate agents

in the state of Texas and this expertise shows.

For over 20 years, we've maintained one of the

highest client satisfaction ratings in the industry

.
Accounting
We crunch the numbers so you don't have to and give you regular reports on your investment.
Rent Collection
We collect the monthly rent as well as other fees and deposit them electronically.
Lease Preparation
We prepare comprehensive leases that consider all of your property's needs.
We Preserve your Property's Value.
We make sure that your home is maintained regularly to prevent extensive and expensive renovations in the future. We also provide the following security-enhancing services:
In-Person Showings
Unlike other Harker Heights rental agencies that leave the keys out for anyone who asks to see your place, we always attend property showings to ensure its security.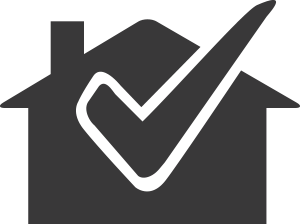 Tenant Screenings
We screen tenants to ensure they meet or exceed our minimum standards. Our comprehensive checks include credit, eviction, criminal background, and rental history.
Condition Reports
We do regular inspections of the interior as well as the exterior of your property. We take photos and provide reports that you can see online at any time.
Start Shining with a FREE Rental Analysis.
Whether you just inherited a home in Belton or bought a property near Fort Hood, it's important to know its rental value. This will help you get the most value out of the rental market and set your expectations clearly.
It will also start you on your journey with Shine. We can show you just how professional and reliable we can be. All you have to do is answer a few questions and we'll take care of the rest.
We Specialize In…
Our investors trust our professional and reliable services because we're experts in the following:.
Marketing and Showings
Our powerful internet marketing strategies have worldwide reach. This leads to plenty of accompanied, private showings with superior property presentation.
Tenant Screenings and Placement
We do thorough background checks for all potential tenants. We also evaluate their wants and needs and match them with ideal properties on our availability list.
Maintenance and Repair Coordination
We always look for the most affordable licensed expert with the most quality service and we never charge you anything on top of their bill.
Embracing Technology Securely
We provide all our clients with online accounts that only they can access any time, anywhere. This means that you can see all financial details and condition reports whenever you want.
Areas We Serve
From A – Z
We manage properties throughout Bell and Coryell Counties.
Belton
Copperas Cove
Georgetown
Harker Heights
Killeen
Nolanville
Salado
Temple
Frequently Asked Questions
What types of properties do you manage?
We exclusively manage single-family homes with leases that last for a year or more. This allows us to focus on properties with stable income from trustworthy tenants.
Within this, there's a wide range of characteristics. Some homes are inherited from loved ones while others are investments by military personnel. Some places have swimming pools while others allow for pets in the home.
We love taking care of all these rental homes for our clients and their tenants.
Why should I get insurance?
We require our clients to get landlord insurance with Shine Residential Management named in the plan. This will protect you from financial loss due to natural and man-made circumstances. For more information about this, call us on 254-690-7484.
Who pays for maintenance and repairs?
The answer depends on what kind of servicing job it is and its cause. Maintenance to fix or prevent regular wear and tear as well as renovations to the property are generally charged to the owners. We ask for a $500 reserve that will allow us to take care of minor matters without having to inconvenience you. If the damage is caused by the tenant, we'll charge them for it.
How often do you do inspections?
Whenever possible, we will do a drive-by to inspect your investment property's exterior. This will help us catch obvious lease violations like unauthorized pets or occupants.
Every six months, we do a more thorough inspection on the interior and exterior of your rental home. We'll take photographs and provide you with a report that you can see no matter where you are in the world.
If we notice anything amiss during these inspections, we aim to remedy them immediately.
Do you do evictions?
We very rarely have to go through the sad and complicated process of evicting people from their rental home. If we have to do so, we follow all the requirements of the state and resolve the matter in 30-45 days.
Do you profit from maintenance?
We do not profit from any repair or maintenance work done on your property. We coordinate this work for free. When you get the bill from the service provider, you will not see any additional cost from us.
We recently contracted with Shine Team to manage a home in Harker Heights. The experience has been amazing! Shine Teams attention to detail and truly listening to the concerns and needs of the customer is exceptional. Monique and Kayla have been available every call and email and have made the process easy; they are professional and truly want the best for their customers.
My family came to Shine after utilizing another management company in Killeen for two years, and every day we wish we had done it sooner! Not only did Amber make the transition painless, she made it a pleasure. The process was seamless and they matched us with fitting tenants quickly. Monique has made sure our homes are kept in incredible condition, without nickel and diming us every month- which has been a breath of fresh air! If you're looking for a company to not just care about your properties, but to care about you, you've found them.
Contact Shine Residential Management
When you need help with your investment property.
Office Hours
We're open 9am-5pm on Mondays to Fridays.
We do business by appointment only on Saturday and Sundays. 
We are open 7 days a week for property showings and maintenance requests.