ENJOY HASSLE-FREE HARKER HEIGHTS RENT COLLECTIONS
At Shine Residential Management, we help you do away with the distressing process of collecting rents in person or even sending reminders each time before the due date. We provide automated rent collection services which enable the tenants to pay rents online from wherever they are.
Not just that, our methods are as successful as they are instantaneous, so you don't have to fear the rent being stolen from the physical drop-box, the check being bounced, or the mail being missed.
We Aim To Provide You With An Uninterrupted Cashflow
Shine Residential Management strives to provide our clients with a continuous cash flow. We begin to pave the way for this right while selecting the tenants for your rental, ensuring that they have a positive rental history and a strong financial capacity. Post-selection, we also try to develop a sense of accountability amongst tenants, encouraging them to pay the rent on time.
Here's why working with Shine Residential Management can be a smart move
We're a family-owned property management company with over two decades of experience.

Most of our team members are licensed brokers of Texas

Since we reside and function in Texas for a very long time, we have a good hang of the market over here.
Online Rent Collection
We collect rent online making it easy for both the parties to send and receive the amount. The tools that we use are easy-to-use, secured, and the renters can also set reminders or schedule automated payments, so you don't have to take the stress of going after them every month.
Strict Execution Of Late Fees
If the tenants miss paying rents, we charge the late fees as mentioned in the lease agreement, with immediate effect. Although we are considerate to tenants while resolving their maintenance or lease-related concerns, we are stringent when it comes to rent collections and give no second chances.
Handling Rent Delinquencies Through Notices
At Shine Residential Management, we do not compromise on collecting rents. If the tenants continue to miss paying rents, we move on to take further steps by sending them notices like pay or quit, cure or quit, or even eviction notice, if required.
Cut The Stress Of Missed Rent Payments
Working with us means bidding a goodbye to missed or late rent payments. Here are some of the highlights of our rent collection process.
Easy
We make it easy for both tenants and landlords to deposit and receive the rents through our property management technology.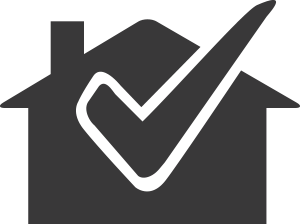 Punctual
We make sure to collect the rents on time and do not think twice before taking the necessary actions in case of missed payments.
Transparent
We don't just collect rents in shadow, but also keep you in the loop while we do so. We keep you posted about the rent payment status, and the remedial measures that we'd take.