One-Stop-Shop For Your Killeen Residential Property Management Needs
Are you a residential property investor in Killeen seeking professional and all-rounded assistance for managing your home? Consider this the end of your quest.
Shine Residential Management is fluent in the nuances of managing residential properties in Killeen. Our team of excellent property management professionals can help you maximize your return on investment (ROI) with innovative, market-ready strategies.
Team up with us to enjoy all of the benefits of expert property management, and we promise that it'll be one of the best decisions of your real estate investment career.
Handling Your Property Management Needs in Killeen Professionally
Unlike many property management agencies out there who manage your asset passively, Shine Residential Management plays an active role in enhancing your property and upscaling your revenue.
We make it a point to effectively communicate all property-related information, promptly respond to your concerns, and keep you in the loop about even the smallest developments regarding your investment.

Get in touch with our experts to explore how we can assist you with your rental property in Killeen.

A sneak peek into Shine Residential Management!
Our business is owned and run by our family for over 20 years

Over 80% of the professionals in our company are licensed real estate brokers in Texas.

We are fully aware of the Central Texas real estate market since we live and work here.

We have successfully served 350+ families for more than two decades, and we are proud to say that they have had the best experience with us.
Accurate Accounting
We provide you with regular and accurate account reports related to your Killeen residential property, so you know the existing numbers and the ones you can expect in the future.
Timely Rent Collection
We make sure to collect the monthly rents on time and deposit them via electronic transfer. If the tenants miss the due date, we charge the requisite late fee.
We create an all-encompassing lease agreement that explicitly mentions your expectations and obligations of both parties, leaving no room for misinterpretation.
Effective Full-Service Management for Your Killeen Residential Property
At Shine Residential Management, we make sure that with diligent maintenance, regular inspections, and seamless tenant communication, your valuable rental home stays up to the mark at all times.
Property Showings
Knowing that in-person property showings are impactful, we pay personal attention to the prospects during the process. We walk them through your home, presenting its features in the best light. At the same time, we also help them envision the place as their home to help the property rent faster.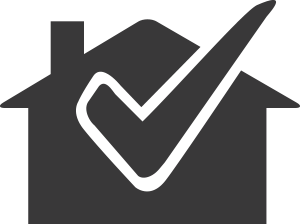 Tenant Screening
We screen all applicants fairly, using diverse checkpoints, without bending our rental criteria for any applicant.
Our step-by-step evaluation process vets the candidates based on their credit scores, rental and eviction history, criminal background, and income.
Property Inspections
We conduct thorough and timely inspections of your rental property. We also document the changes through photos, videos, and notes, and provide you with detailed online inspection reports for your perusal.
Know The Worth Of Your Killeen Rental Property
Identifying the rental value of your home in a dynamic rental market like Killeen, Texas is super-challenging. Any mistakes can cause you to lag far behind the competition.
Let us help you find an accurate, fair, and profitable price of your Killeen property with our free rental analysis. Our experts will study the market in depth, compare the rent prices of similar properties in the neighborhood, understand your financial goals, and come up with a price that is comprehensively suitable.
Our Rental Management Expertise
At Shine Residential Management, we have the expertise in successfully handling multiple aspects of your rental asset. Here's how.
Marketing and Showings
We leverage powerful online marketing strategies to promote your rental property and attract qualified leads. Once the prospects express their interest in exploring the space, we schedule property showings to impress.
Tenant Screenings and Placement
Placing quality tenants can set the ground for a hassle-free and prolonged tenancy. To ensure this, we conduct thorough background checks and also evaluate whether the tenants' expectations align with yours.
Maintenance and Repair Coordination
We are prompt in addressing the maintenance and repair needs. We also make sure that we carry out the upkeep of your asset with the help of licensed contractors – and at affordable rates.
Innovative solutions
We provide you with an easily accessible and secure online account. You can view, track, and update the financial records and inspection reports whenever and from wherever you'd like.
Frequently Asked Questions
What types of properties do you manage?
We exclusively manage single-family homes with leases that last for a year or more. This allows us to focus on properties with stable income from trustworthy tenants.
Within this, there's a wide range of characteristics. Some homes are inherited from loved ones while others are investments by military personnel. Some places have swimming pools while others allow for pets in the home.
We love taking care of all these rental homes for our clients and their tenants.
Why should I get insurance?
We require our clients to get landlord insurance with Shine Residential Management named in the plan. This will protect you from financial loss due to natural and man-made circumstances. For more information about this, call us on 254-690-7484.
Who pays for maintenance and repairs?
The answer depends on what kind of servicing job it is and its cause. Maintenance to fix or prevent regular wear and tear as well as renovations to the property are generally charged to the owners. We ask for a $500 reserve that will allow us to take care of minor matters without having to inconvenience you. If the damage is caused by the tenant, we'll charge them for it.
How often do you do inspections?
Whenever possible, we will do a drive-by to inspect your investment property's exterior. This will help us catch obvious lease violations like unauthorized pets or occupants.
Every six months, we do a more thorough inspection on the interior and exterior of your rental home. We'll take photographs and provide you with a report that you can see no matter where you are in the world.
If we notice anything amiss during these inspections, we aim to remedy them immediately.
Do you do evictions?
We very rarely have to go through the sad and complicated process of evicting people from their rental home. If we have to do so, we follow all the requirements of the state and resolve the matter in 30-45 days.
Do you profit from maintenance?
We do not profit from any repair or maintenance work done on your property. We coordinate this work for free. When you get the bill from the service provider, you will not see any additional cost from us.
Great people, very helpful. If you are buying, selling, or renting go with the Shine Team!
We have been using Shine for about 3 years or so on 2 different properties. They are extremely professional and handle everything from start to finish. We don't have to worry about our home at all, they take care of everything. We are always very well informed on everything. No brainer if you need property management! 5 stars!!!
Reach Us At Shine Residential Management
If you'd like to learn more about our services, please feel free to connect with us.
Office Hours
We're open 9am-5pm on Mondays to Fridays.
We do business by appointment only on Saturday and Sundays. 
We are open 7 days a week for property showings and maintenance requests.