Ensuring Timely Rent Collection for Your Killeen Property
As Killeen property managers, we understand the importance of timely rent collection and its impact on your financial success. With our comprehensive and efficient rent collection services, we strive to alleviate the stress and hassle associated with managing rental payments.
Discover the peace of mind that comes with a seamless rent collection process and let Shine Residential Management handle the financial aspects while you focus on what matters most to you.
Streamline Rent Collection with Shine Residential Management
We offer convenient online payment solutions for both parties. Our user-friendly and secure online tools make it effortless for parties involved to send and receive rental payments. With our system, renters can easily set reminders or schedule automated payments, eliminating the need for landlords to follow up every month constantly.
Here is why you should rely on our rent collection process
We draft a detailed lease agreement that outlines the rent amount, date and fees.

We clearly communicate your rental policies within the lease

We offer different payment options to make it easier to pay rent

.
Utilizing Online Rent Collection
Our online platform simplifies the process of collecting rent, providing convenience for both landlords and tenants. With our user-friendly and secure tools, sending and receiving rental payments becomes effortless. Renters can also take advantage of features like setting reminders or scheduling automated payments, relieving landlords of the burden of monthly follow-ups.
Sending Periodic Reminders
We sent polite and professional rent reminders to tenants before their due dates. Through email, text, or our tenant portal, we ensure clear and consistent reminders to help tenants stay on track with their payments. Our commitment to helping tenants manage their rental obligations smoothly is an integral part of the excellent service we provide at Shine Residential Management..
Enforcing Late Fees
In the event of missed rental payments, we strictly enforce the late fees outlined in the lease agreement, effective immediately. While we are understanding and responsive to tenants' maintenance and lease-related concerns, we maintain a firm approach toward rent collections and do not provide second chances in this regard.
Avoid the Hassle of Late Rent Payments
Partner with Shine Residential Management and say goodbye to delayed or missed rent payments for your Killeen property!
Convenient Rent Payment Options
Our property management technology simplifies the process of depositing and receiving rent for both tenants and landlords, ensuring convenience for all parties involved.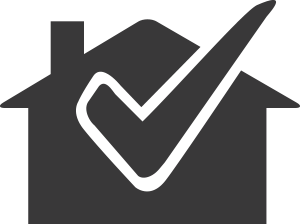 On-Time Rent Collections
We prioritize timely rent collection and are swift to take necessary actions in the event of missed payments, ensuring a proactive approach to maintaining financial obligations.
Transparent Payment Process
We believe in transparency throughout the rent collection process. We provide regular updates on rent payment status and inform you about any necessary remedial actions we may take.
Contact Shine Residential Management
When you need help with your investment property.
Office Hours
We're open 9am-5pm on Mondays to Fridays.
We do business by appointment only on Saturday and Sundays. 
We are open 7 days a week for property showings and maintenance requests.