Stress-Free Harker Heights Rental Property Accounting Services
Attaining error-free accounting of your Harker Heights rental property can be a full-time job in and of itself. You need to juggle the critical numbers along with the processes, and ensure accuracy throughout it all.To put it plainly, unless you're an accountant, it's difficult not to make mistakes.
From keeping an eye on rent payments, taking deductions and other expenses into account, and maintaining a thorough record of it all without any experts by your side, is a sure way to risk financial distress.
Our experienced and professional accountants at Shine Residential Management are the best people to take care of your complex financial data with ease and precision.

We Handle All of Your Property Management Needs in Harker Heights
Transforming your Harker Heights Property into a revenue-generating source requires you to keep constant track of its financial performance. We do it all. Our team at Shine Residential Management monitors how well your rental is performing on the financial front. We ensure accurate financial monitoring and cash flow control with our financial reporting and account management services.
Here's why working with us at Shine Residential Management is a great idea!
We're a Central Texas-based family-owned and managed company.

More than 80% of our workforce is made up of Texas-licensed real estate agents.

We've both lived and worked in Central Texas for years, so we're familiar with the market's quirks.

For more than 20 years, we have successfully assisted various clients in achieving exceptional satisfaction in property management, and we'd be glad to do the same for you.
Regular Financial Reports
We provide you with detailed financial reports of your Harker Heights rental property. It consists of detailed entries of income, expenses, payables, receivables, net profit, and loss. We laps provide you with yearly tax reports.
Exhaustive Maintenance Of Records
We also provide you with financial statements that will give you a clear overview of your revenue. Balance sheet, income statement, and cash flow statement.
Tech-savvy solutions
To avoid errors, we don't rely on manual calculations. We use advanced accounting software that enables us to provide you with accurate financial data and real-time insights.
Why Choose Our Accounting Services Over Others In Harker Heights?
Our accounting services at Shine Residential Management are unique in more than one way.
Advanced
Shine Residential Management goes beyond the conventional methods of bookkeeping. We leverage the advanced tools to bring you the best results.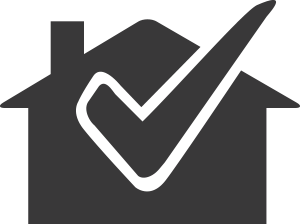 Efficient
We manage the finances of your Harker Heights with utmost efficiency. Our processes are streamlined, and our management systems are well-organized, and believe us, it shows.
Accurate
Accuracy is at the heart of accounting, and our exceptional team at work knows the art of achieving it.