Protect Your Harker Heights Property With a Professional Lease Agreement
We at Shine Residential Management believe that an effective lease can create a conducive environment for your rental business to thrive. That's why we go above and beyond to create a coherent and watertight lease agreement that clearly outlines the obligations and responsibilities that fall on both the parties.

We also ensure that the terms of the lease are totally consistent with the local, state and federal housing laws. Over the years we've helped many clients kickstart their business with our finely-drafted leases, and look forward to expanding our happy clientele with our lease creation services.
Creating Lease Agreements That Aptly Mirror Your Expectations
Team Shine Residential Management invests a lot of thought and effort into creating lease agreements for your Harker Heights rental. Our leases are free of ambiguity, and clearly reflective of your expectations as a property owner, and their responsibilities as tenants. We also state the consequences of not abiding by the lease terms in clear words, so that tenants know the high standards that they're expected to maintain, right from day one.
Here's what makes us more credible than the rest in the market.
Unlike most of the property management companies out there, more than 80% of our team members are licensed brokers 

We're a family-owned property management company with 20+ years of experience.

Having lived and served the local real estate market for a significantly long time, we are aware of peculiarities of the market.
Crafting Comprehensive Lease Agreements
Our lease agreements are truly comprehensive in nature and content. We explicitly mention all the details, whether it is about rent payments, security deposit, upkeep, or damage liabilities. We also add the critical landlord disclosures and addenda, eliminating the scope for misinterpretations and conflicts.
Ensuring Legal Compliance
Our lease agreements are founded on the laws, regulations, and codes that are prevalent at different levels. We take expert legal advice while drafting the terms and different policies, so there are no chances of lawsuits against you.
Enforcing The Lease Terms
We understand that merely drafting a strong lease won't suffice. It is, in fact, more critical to enforce it thoroughly to protect your property. We'll help in ensuring a solid lease enforcement, not just by setting expectations upfront, but also watching out for how well they're kept by. We also keep you informed in case of any lease violations.
Lease Agreements That Are Simply On-point
Here's why we say so.
Clear
We prepare clear papers, so that the tenants don't have to scratch their heads interpreting it, read between the lines, or even call you up to ask for better clarification.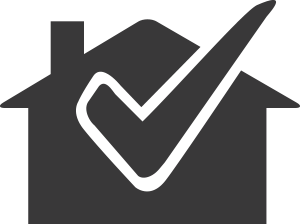 Easy-To-Understand
Although lease agreements are legal documents, we avoid using complex legal terms, so that tenants find it easy to navigate, understand, and comply with them.
Readable
We also focus on maintaining a high degree of readability by saying no to fancy fonts and chunks of unorganized text, enabling tenants to find the necessary detail even at a glance.