Full-Service Property Management For Your Temple HomE
We at Shine Residential Management are a go-to resource for fulfilling your Temple property needs. We offer professional property management services that will cater to the unique demands of your investment, in the most effortless way possible.
We have a team of bright property managers who will take care of everything that your rental needs, whether it is marketing, leasing, or anything in between. We have a positive record of a happy clientele ever since we started, and our consistent efforts only reassure our prospective clients of the same customer service and high levels of satisfaction. Collaborate with us and watch your return on investment grow.
We Handle Your Property Management Needs in Temple Like No Other
Communication and responsiveness are at the core of our business at Shine Residential Management. We always work diligently to address the concerns of our clients and residents. Our expert team ensures that you feel heard and valued at every stage of our service.
If you would like us to manage your residential property in Temple, talk to our experts.
Interesting facts about Shine Residential Management.
We're a family-run business serving properties in Central Texas.

More than 80% of our team comprises licensed real estate brokers in Texas.

We have been residing and working in Central Texas for years, which is why we are aware of the nuances of the local market. 

We have successfully helped hundreds of clients achieve superior satisfaction in property management for 20+ years.
Financial Management
We assist you with an exhaustive accounting of your Temple property. You can expect regular financial reports highlighting the rental income, expenses, tax deductibles, and much more. We provide you with insightful financial estimates about your Temple property investment.
Clear Lease Creation
A strong lease means a strong foundation for your business. We create a comprehensive lease agreement for your Temple rental property, ensuring that it clearly outlines the rules as well as the effects of breaking them.
Timely Rent Collection
Rent collection is a critical but often a daunting activity as you need to do it every month and also deal with the nonpayment issues. We do it all for you – collect the rents on time, stay on top of the rent payment status, take the necessary steps in case of delinquencies, and keep you posted about all of it.
Industry-leading Property Management Services For Your Temple Property
Our outstanding team at Shine Residential Management always does its best to advertise your Temple property, taking care to place quality tenants and take care of its upkeep.
Property Showings
Property showings, when done right, can encourage prospects to choose your property over others. We conduct in-person property showings and take your prospects through every room in your house, highlighting the most captivating features of your unit.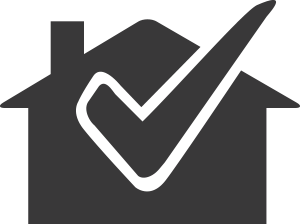 Tenant Screening
We place well-qualified tenants in your Temple property by assessing their credit scores, rental history, eviction records, and income stability among other factors. We also ensure that the process is in accordance with the Fair Housing Laws.
Inspection Reports
We inspect your rental property inside out to identify the wear and tear issues and property damages on a regular basis. During the process, we also record our observations in the form of pictures, videos, and notes in order to provide you with detailed inspection reports that you can access anytime.
Let Us Determine The Value Of Your Temple Rental
Why is it so critical to set an apt rent price for your property? To be competitive in the Temple, Texas rental market, to attract potential tenants, and to ultimately enjoy the success of a profitable property.
Gaining a strong grasp of all three factors at the same time can be extremely challenging. Plus, if you end up making any mistakes, you run the risk of deep financial troubles. So, let us get the pricing right for you. Our experts will conduct a thorough and multidimensional free market analysis to identify the fair rent price of your valuable Temple property.
Our Specialties
We at Shine Residential Management specialize in managing the core aspects of your property, which enables us to build your business ground up.
Marketing and Showings
We advertise your rental property with effective marketing strategies. It lets us attract the right kind of renters you are expecting for your home. Once your prospects let us know that they'd like to view the property in person, we schedule a showing with them.
Tenant Screenings and Placement
When the prospects are impressed by property showings and tell us that they want to consider moving into the home, we screen them. Our multi-step tenant screening process consists of thorough background checks including credit score assessments, rental history checks, criminal record, and much more.
Maintenance and Repair Coordination
We rigorously maintain your Temple rental property. Our team is focused on delivering a pleasant rental experience to residents. We respond promptly to repair requests, getting them resolved with the help of licensed vendors and contractors.
Innovative solutions
With our online portal, you can easily access, view, and track financial reports, the status of rent payments, maintenance requests in the pipeline, and detailed inspection reports.
Get information about your asset 24 hours a day, 7 days a week.
Frequently Asked Questions
What types of properties do you manage?
We exclusively manage single-family homes with leases that last for a year or more. This allows us to focus on properties with stable income from trustworthy tenants.
Within this, there's a wide range of characteristics. Some homes are inherited from loved ones while others are investments by military personnel. Some places have swimming pools while others allow for pets in the home.
We love taking care of all these rental homes for our clients and their tenants.
Why should I get insurance?
We require our clients to get landlord insurance with Shine Residential Management named in the plan. This will protect you from financial loss due to natural and man-made circumstances. For more information about this, call us on 254-690-7484.
Who pays for maintenance and repairs?
The answer depends on what kind of servicing job it is and its cause. Maintenance to fix or prevent regular wear and tear as well as renovations to the property are generally charged to the owners. We ask for a $500 reserve that will allow us to take care of minor matters without having to inconvenience you. If the damage is caused by the tenant, we'll charge them for it.
How often do you do inspections?
Whenever possible, we will do a drive-by to inspect your investment property's exterior. This will help us catch obvious lease violations like unauthorized pets or occupants.
Every six months, we do a more thorough inspection on the interior and exterior of your rental home. We'll take photographs and provide you with a report that you can see no matter where you are in the world.
If we notice anything amiss during these inspections, we aim to remedy them immediately.
Do you do evictions?
We very rarely have to go through the sad and complicated process of evicting people from their rental home. If we have to do so, we follow all the requirements of the state and resolve the matter in 30-45 days.
Do you profit from maintenance?
We do not profit from any repair or maintenance work done on your property. We coordinate this work for free. When you get the bill from the service provider, you will not see any additional cost from us.
My experience with Shine RM was impeccable. From timely attention to needed repairs to overall customer service, the Shine team delivers above and beyond every time. They fostered a genuine relationship between the tenant and the homeowner that was mutually beneficial to all involved. I highly recommend working with them for all of your residential needs.
Jessica has been a huge asset for me in navigating the complexities of renting my house during deployment. She helped me understand what I was unsure about and gave me the confidence that my house would be taken care of by her and her team. Thanks Jessica!!
Reach Us At Shine Residential Management
If you'd like to learn more about our services, please feel free to connect with us.
Office Hours
We're open 9am-5pm on Mondays to Fridays.
We do business by appointment only on Saturday and Sundays. 
We are open 7 days a week for property showings and maintenance requests.